CSLA Outdoor Movie Night
Get ready for a NEW, FUN FAMILY event sponsored by the PTA! There will be a silent auction, awesome snacks and concessions and a funny movie to watch together as a family out under the stars. Save the date for Saturday, April 21 and watch for details coming soon!
---
Gearing up for Garden Club!
Wed, Feb. 7 & Wed, Feb. 21
4-5:30 pm
Any 3rd - 8th grade student is welcome to come as we do soil samples and seed starters in anticipation for spring planting. Whether you have done Garden Club before or not , come and get a taste of what it's all about! Contact Mr. Rosenow for more info.
---
Community Listening Session
Tuesday, March 6 @ 6pm - Tyner Academy
Join Tyner and CSLA families as HCDE Superintendent Dr. Johnson shares his plan for the school system and hear about the future of CSLA and Tyner and ask your own questions. Parent volunteer time will be given!
---
Parent Work Day
Saturday, March 17 from 9am-12pm
Sign up HERE if you plan to come - and wear work clothes you can get dirty! Adults only.
---
On the Wait List?
CSLA Admissions sent an email on Jan. 19, 2018 to everyone on the wait list who applied PRIOR to the beginning of this school year. If you would like to remain on the wait list, simply follow the easy online instructions included in the email. NO letters will be sent. Responses are due by March 5, 2018. **If you applied after Aug. 7, 2017, your student will stay on the wait list automatically.
---
Put your cell phone down! A new law makes it illegal to be on your cell phone in a school zone. Keep our kids safe and wait until later to make that call.
---
Don't forget to use your Publix key tags when shopping and clip those Box Tops for Education! Both bring in money for CSLA!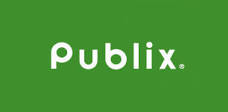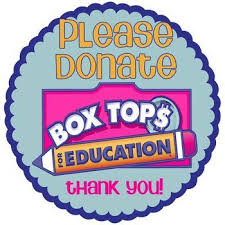 ---
CSLA Families...Wanna Volunteer?
Sign up

here

to

Volunteer At School

Feb. 20 - March 9

Sign up here for

Volleyball Concessions

(you don't have to be a volleyball parent!)
Sign up here to gather

Car Rider Numbers

at dismissal (weekly)
HOURS ARE DUE BY APRIL 30, 2018
Remember, hours must be turned in within 30 days of completion. Thanks for supporting our students and teachers!
---
Joining us for Lunch?
Click on CAFETERIA to your left and see when your student eats!
---
CSLA Admissions
Questions?? Email us at csla_admissions@hcde.org
Applications are accepted at any time of year for grades K-6th at CSLA for 2018-19. Students are added to the wait list as their application is received. All applications are available on the left side of this page.
---
Check our calendar tab on the left hand side of this page for all of our upcoming events!